Girlguiding Scotland has launched its newest badge partnering with Sustrans to encourage girls and young women across Scotland to take up more active travel and go on adventures in their local area.
The new badge, Active Adventures, inspires girls to go on outdoor adventures, teaches them cycling tips and tricks, and helps everyone to think more deeply about their health and happiness and protecting the planet. All 43,000 Girlguiding Scotland members are encouraged to take part, with activities created to support Sustrans aim of making it easier for everyone to walk, wheel and cycle.
"Girlguiding Scotland are delighted to be partnering once again with Sustrans Scotland to create more exciting and important resources for all our members. Our partnership goes all the way back to 2021 as we explored ways to be part of the solution to climate change, and this new badge – Active Adventures – not only continues to build on that theme but also gets our girls out and about in their communities and learning tangible skills that they can carry into their future", said Denise Spence, Chief Executive of Girlguiding Scotland.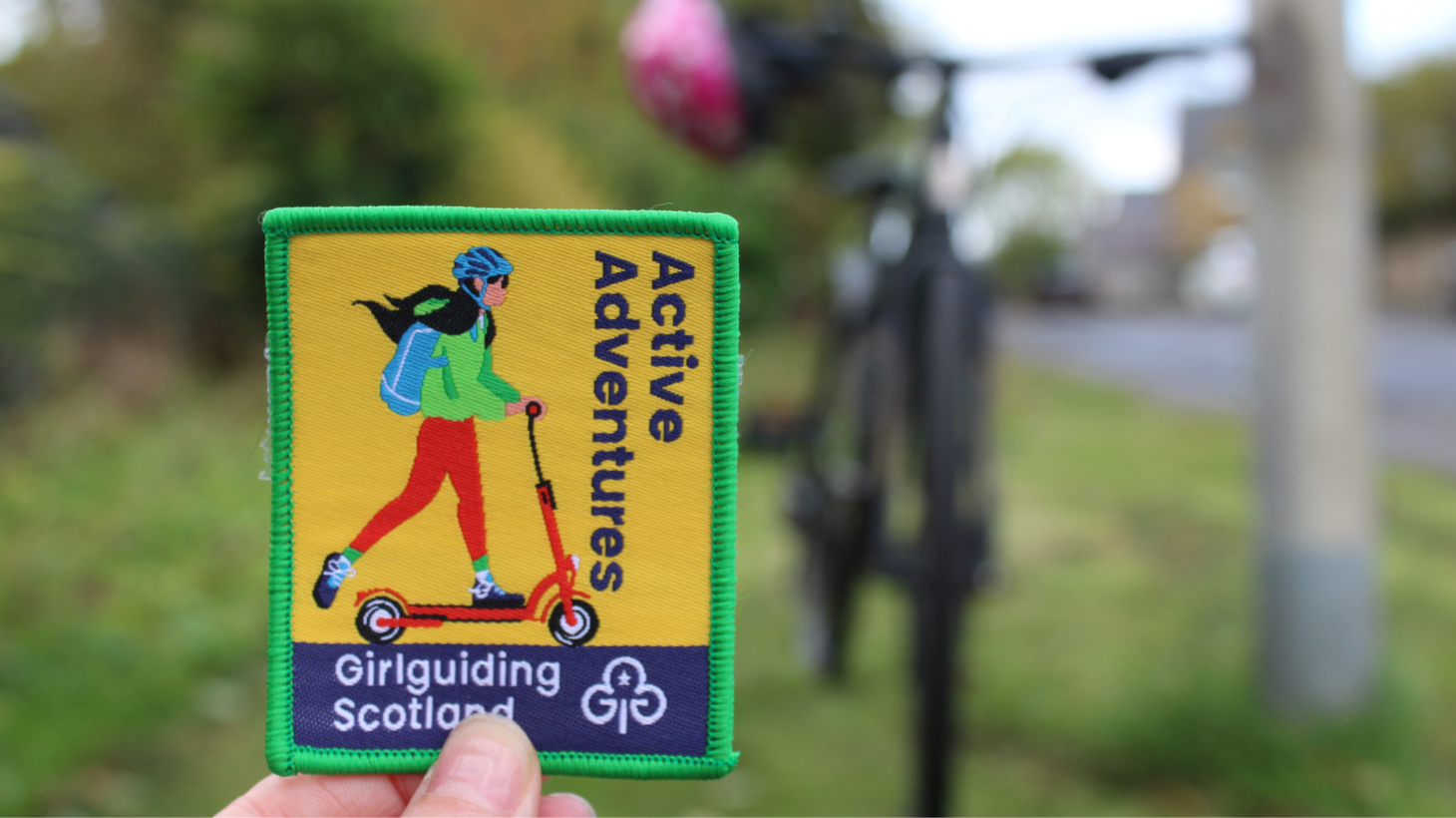 Recent Girlguiding research found that 88% of girls and young women aged 17 – 21 believe that global warming is a very serious problem, and almost 9 in 10 (87%) girls aged 11 – 21 agree that everyone has a responsibility to save energy (Girlguiding Girls' Attitudes Survey 2023). Girlguiding Scotland and Sustrans hope that through their partnership, more girls will build the knowledge and skills to not only take action themselves in protecting the planet, but to also encourage their friends and families to get involved and be mindful of their environmental impact.
"It's incredibly important to encourage children and young people to get outside and go on active adventures. Walking, wheeling, scooting, cycling can help kids get to know their local area and feel part of it. We're thrilled to partner with Girlguiding Scotland on this exciting initiative", said Dr Cecilia Oram, Head of Behaviour Change at Sustrans Scotland.
You can check out our activity pack here. Why not take the challenge and become and active adventurer!