Over the Easter weekend, over 400 members darted off to Dublin for an action-packed adventure.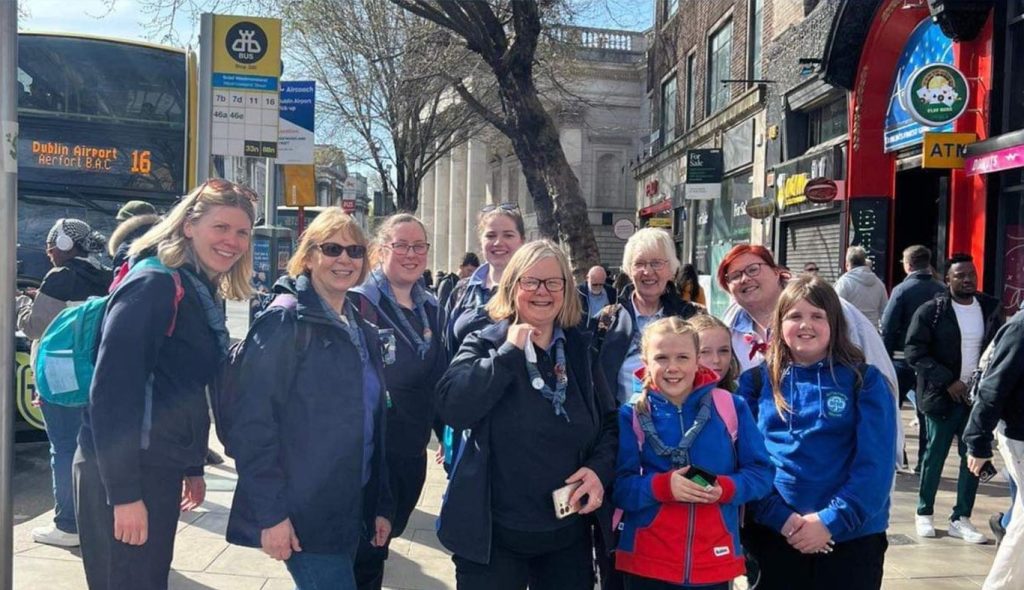 On Saturday, with beautiful weather onside, our girls explored the city – for some it was the first trip abroad post-pandemic and for others it was the first time abroad ever!
Our girls participated in a Goosechase game, collecting points for their groups by visiting key landmarks or points of interest across Dublin. In total, there were 31 challenges to complete.
This included a selfie aboard a Luas Tram, a campfire song beside the statue of Molly Malone, and answering facts about the Samuel Beckett Bridge. The team with the most points won a prize at the end, awarded during the closing ceremony and silent disco in St. Stephen's Green.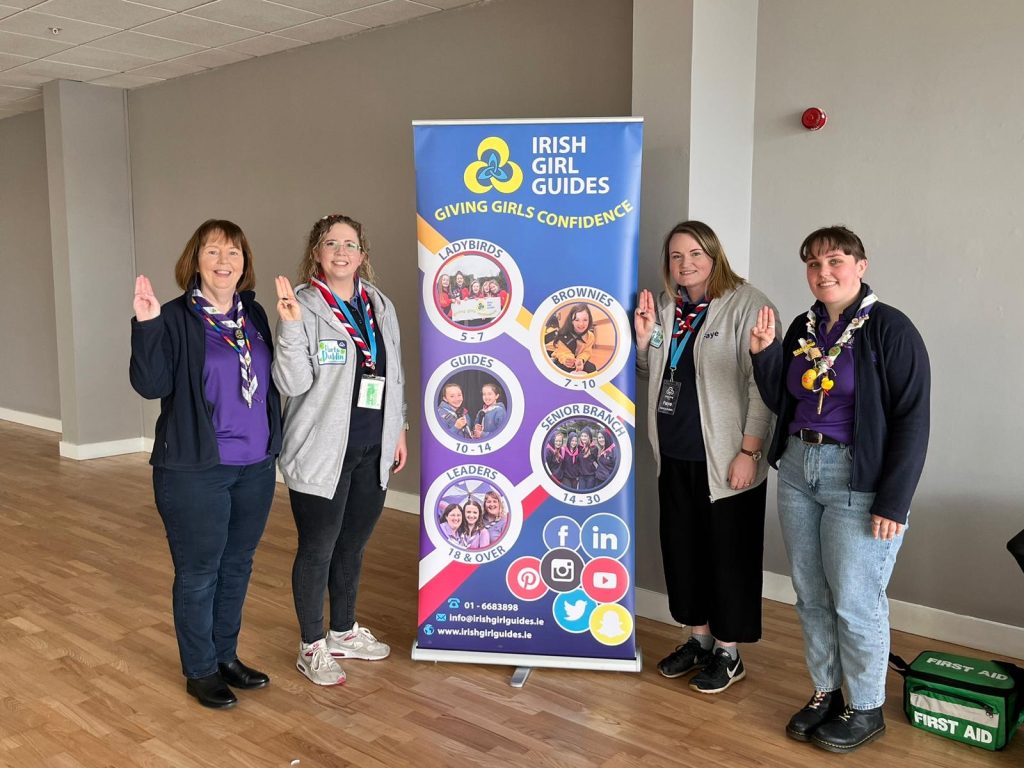 The event was supported by the Irish Girl Guides who taught hundreds of our members to Irish dance over the space of the day!
"The best thing was seeing all the laughter and smiles from the girls. It didn't matter where they came from, we had people from all across Scotland, they all just enjoyed the adventure and worked really well in their teams.", said Scottish Chief Commissioner Elaine Rough.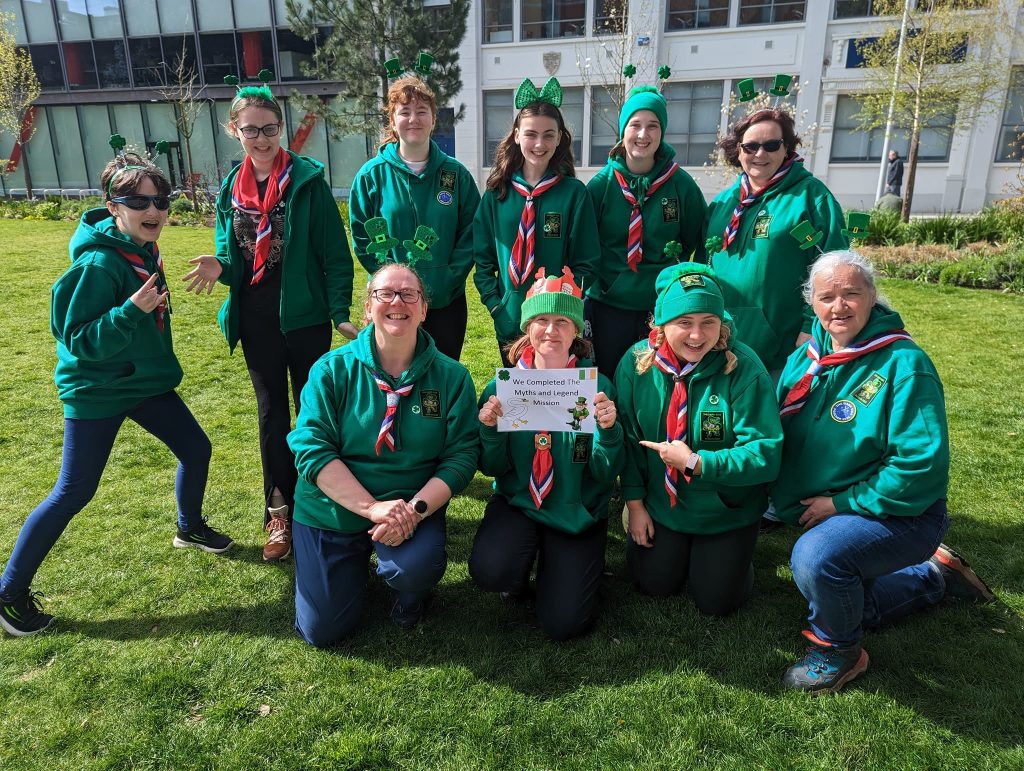 A big thank you to our Event Lead Volunteers Alison and Faye for all their hard work, to all the volunteers who supported the event delivery and to everyone brought girls to join in.